Please note: our offices will be closed December 24 - December 27, and December 31 - January 3.
NEW for 2021: you'll notice Novice Solo is now an available run group. If you moved up to Novice Solo this season, you may now register in that group. Novice Solo drivers will NOT be assigned an instructor. If you DO wish to have an instructor at a specific event, please be sure to sign up in the Novice run group.
INSTRUCTORS: you will be receiving a separate email in the next few days with instructions and details on how to register as an instructor and get your discount. Please do not register until you receive your discount instructions.
Event Registration
Individual event registrations are now open! 
Most of our 2021 events are now open for registration at autointerests.com.
There are a few dates missing right now, pending final schedule & format decisions on those dates.
Pricing Guide
To help drivers decide whether a Track Pack or individual event registrations are right for them, we've put together a pricing guide. View the 2021 Pricing Guide here. Track Packs are generally the best deal when attending a variety of events/tracks, however individual circumstances can vary based on which events/venues you chose to attend.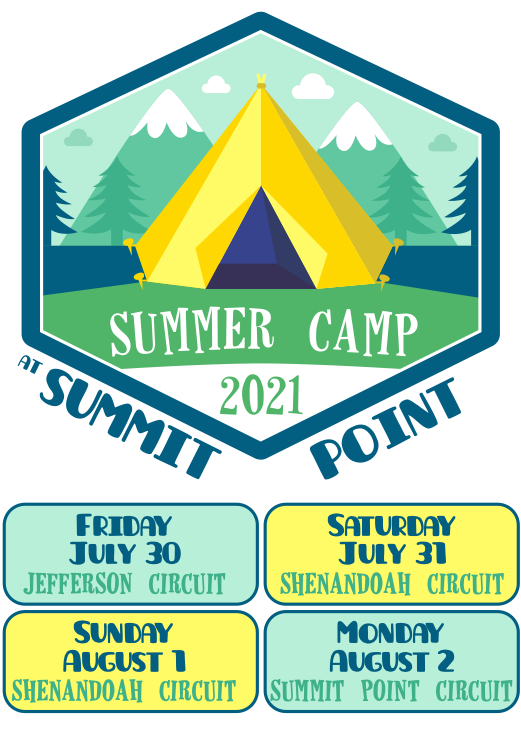 4 days - 3 tracks - 1 facility!
The perfect Summer Camp for grown-ups! The Summer Camp at Summit Point Track Pack includes 4 days at 3 different tracks, all at Summit Point Motorsports Park!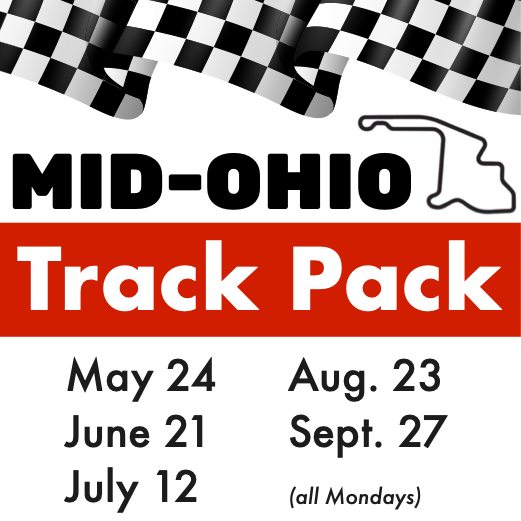 All the Mid-Ohio dates, one track pack! Perfect for the Mid-Ohio junkies!