Create your own AutoInterests apparel!
We will only be offering a couple of these designs in stock at our events this season, but for a limited time only you can order ANY of the designs you want!
Pre-order your shirt now to guarantee you get the size, design & style you want!
PRE-ORDER DEADLINE: Sunday Feb. 28th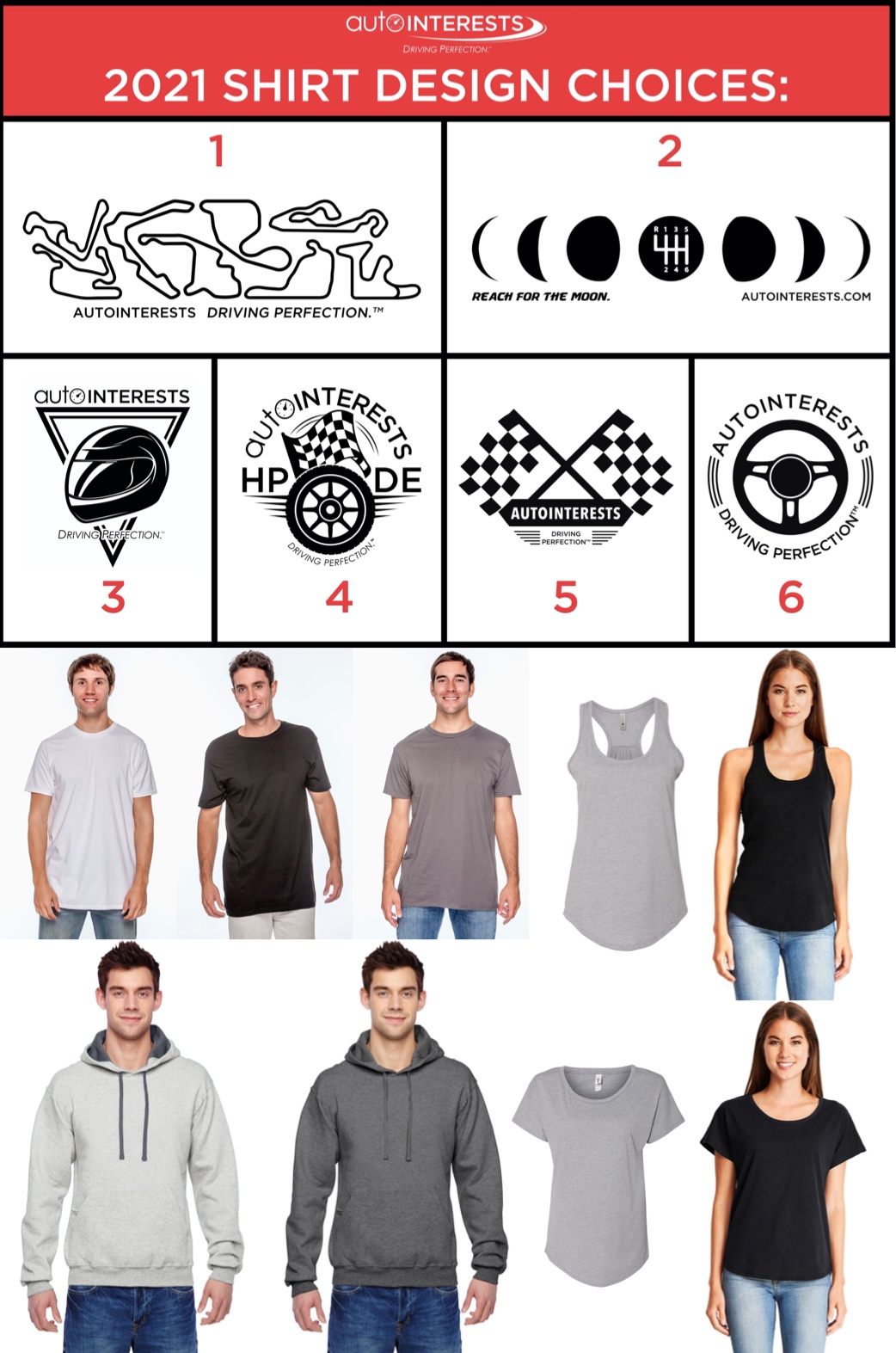 PRE-ORDER DEADLINE: Sunday Feb. 28th