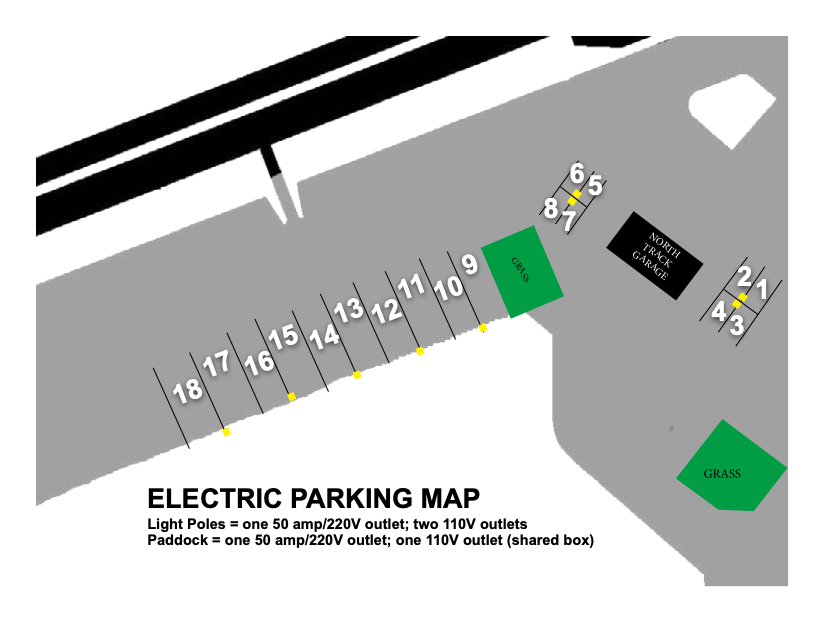 Electric spaces are $50 for the weekend
This electric reservation is for overnight camping days: FRI 7/2 & SAT 7/3
Camping is available for overnight stays at PittRace on Friday and Saturday. RVs and tent campers both are welcome. Shower facilities are available for all campers. Electric is $50 per space for the weekend, regardless of how many nights you stay. 
Showers are available in the restrooms at the Event Center, North Track garages, and Karting Center.
Open campfires are not permitted. Grills, and contained elevated fire pits are permitted at least 50 feet away from the fuel farm.
PittRace does not provide a sanitary dump or water facilities for RVs.
Only participants who have reserved electric spaces may park in the electric supplied spots in the paddock. 
Spaces 5-8 are not listed, as they are not available.