Garage rental for May 13, 2019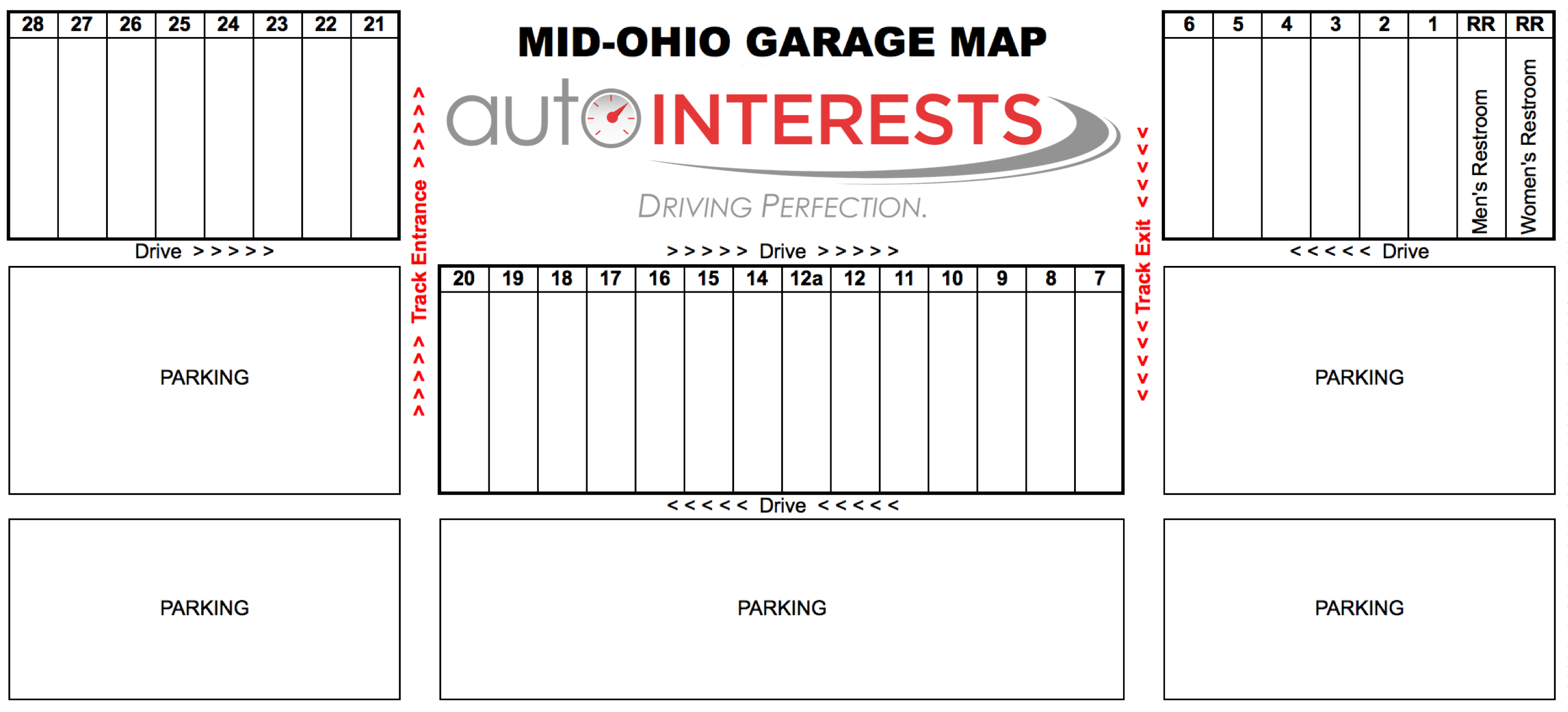 Garages 7 - 20 are pull-through garages, garages 1 - 6 and 21 - 28 are non pull-through garages.
Garages are a great semi-private track viewing area with cover from the bright, hot sun, rain or anything mother nature may bring!
Garages include:
Semi-private storage/gathering space
Electricity
Lights
Great view of start/finish and pit lane
Cover from weather
Table/workspace
Second story view of paddock area
There are a limited number of rentals available - click the register button below and complete the checkout process to reserve yours today!