There are still 2 venues/dates possible to be added!
---
ON SALE NOW:
Memberships (optional benefit package, discounts & bonus points!)
COMING SOON:
Individual event registration

Acclimation Program registration
2020 Pricing Guide
To help drivers decide whether a Track Pack or individual event registrations are right for them, we've put together this pricing guide. Track Packs are generally the best deal when attending a variety of events/tracks, however individual circumstances can vary based on which events/venues you chose to attend.
TRACK PACKS ARE NOW AVAILABLE!
In addition to our regular Season Pass and build-your-own Track Pack, we've added two exciting Track Pack offerings for 2020! Check them out below:
---

28 full HPDE days at 9 different tracks, our most exciting Season Pass ever! 
(There are 31 days in our 2020 schedule, however there are some dates not available in the Season Pass due to different program formats and group events.)
---

Bundle event dates and save; you pick: 7, 10, 14 or 18 days!
Our 2020 season gives you 31 days at 9 different tracks to choose from, however, there are some dates not available in Track Packs due to different program formats and group events.
---

A Track Pack for Mid-Ohio only!
This Track Pack includes the following 5 HPDE dates at Mid-Ohio:
Monday May 11
Saturday June 13
Sunday June 14
Monday Aug. 24
Monday Sept. 28
---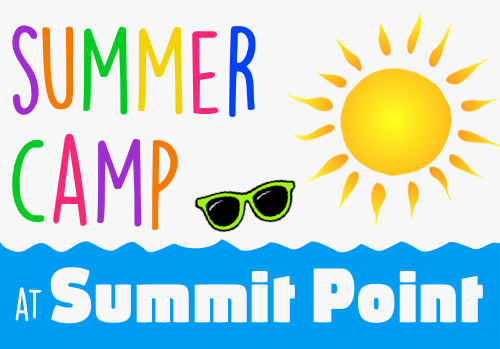 4 days | 3 tracks | 1 facility!
This Track Pack includes 4 days at 3 different tracks, all at Summit Point Motorsports Park!
Friday July 31 - Jefferson Circuit
Saturday Aug. 1 - Shenandoah Circuit
Sunday Aug. 2 - Shenandoah Circuit
Monday Aug. 3 - Summit Point Circuit
NEW for 2020: HPDE Points
Industry-first loyalty reward system
Earn points for every event registration
Redeem points for discounts on future event registrations
NEW for 2020: Membership Program
Optional, not required
Special member-only benefits including discounts, bonus HPDE Points, and more!
Enhanced Fast Pass Program
Limited quantity available!
New benefits for 2020
Increased Membership benefits:
PLUS Fast Pass benefits:
10% off all HPDE registrations (including Track Pack and Season Pass) & garages rental
First access to exclusive event invitations
Wait List Priority - jump to the top of the wait list
Preferred cancellation/transfer terms
Free coffee & water at events
Free WiFi at events (where available)
Annual Tech Pass (skip the line at events!)
1 free passenger wristband per day
Discounted helmet rental
NEW for 2020: HPDE Protection Plans
Protects you from losing registration costs when life happens
Protection from mechanical issues, sickness, injury and even WEATHER!
IMPORTANT Website/System Changes
New website/systems changes
You must be logged in to register for events
Each driver MUST have their own account/login
Your run group will be tied to your user account
IMPORTANT Policy/Procedure Changes
Policy/procedure changes
Date transfers only available to Members & Fast Pass holders
Helmet spec changing to SA2010!
Credits and cancellation terms are changing; options and coverage available through our new HPDE Protection Plans