Track Address:
GingerMan Raceway
61414 Phoenix Rd.
South Haven, MI 49090
Track Map: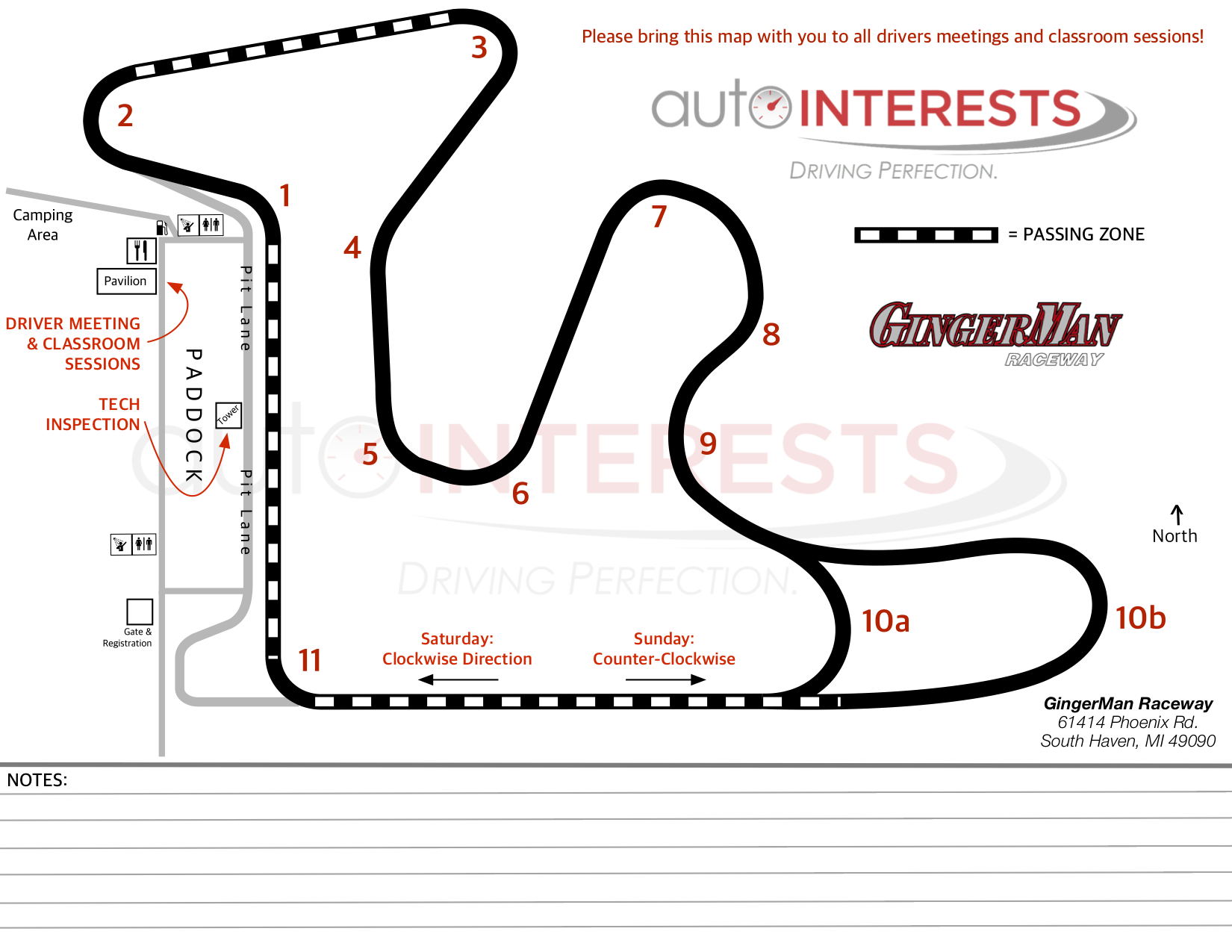 Garage Rentals:
There are no garages at GingerMan Raceway.
Hotels:
Official Hotel:
Holiday Inn Express and Suites South Haven
1741 Phoenix Road
South Haven, MI 49090
(6.2 miles from the track)
AutoInterests Rate:
$170/night (requires 2 night stay to get this rate)
includes complementary breakfast available at 5:30am
includes complementary internet access
MUST BOOK BY MAY 3, 2019!
Camping:
Camping is available as follows:
May 24-25, 2019
Electric sites are $30/day and can be reserved in advance by calling Maribeth at GingerMan (269-253-4445).
Early Entry:
Early entry (if available) is as follows:
Concessions:
The concession stand will be open for breakfast and lunch, from 7am-3pm each day.