Whether you're attending your first HPDE, or you're an AutoInterests regular, we look forward to seeing you!  Before you head out to the track, there's some important information you should know.  
Please look over this page in preparation for your HPDE day!
---

The above link is only valid on the day of the event.
You can view your personalized schedule by logging in and clicking on "My Account" -> "My Events".
2020 schedules coming soon! Click here to view a sample schedule which gives you a general idea of what to expect. Each individual event schedule may vary slightly from this sample and will be linked below once available:
2020 Summit Point Season Opener HPDE
---
Review driver requirements here.
---
For event logistics and track details including:
Address
Track Map w/passing zones
Garage rentals
Hotel information
Camping availability
Early entry times
Concessions
Click on the track below for facility information:
---
---
Review the vehicle requirements here.
---
Review all Policies, Rules & Requirements listed under the "Drivers" menu at the top of our website navigation bar.
Read all rules and make sure your vehicle is qualified and that you have adequate safety equipment because all fees are strictly non-refundable as per our Refund, Purchase, & Cancellation Policy.
---
When you arrive at the event:
Enter the facility and drive to the paddock area.
Choose a spot to park - anywhere is fine, so long as it is not in front of a garage reserved by someone else
Empty vehicle of ALL loose items! (everything - floor mats, car seats, tools, luggage, etc.)
Make sure you keep your driver license and helmet in the vehicle
Proceed to the tech line (you will check-in AT tech inspection)
A tech inspector will ask you to pop the hood & trunk, look in and around the vehicle, and will inspect your helmet
Next, pull forward to our tech administrators - they will ask to see your driver license and will have you sign our waiver & tech form
The tech administrator will issue your driver packet which will contain the schedule (if you chose the printed option), envelope with decals, driver wristband, and any other info you will need for the day
DECALS: small tech decals go on the top corner of the windshield (driver's side)
WRISTBAND: driver wristband goes on your LEFT wrist
NUMBERS: preferred on each side of the car (doors or rear windows)
After tech, head to the Driver Meeting (check your schedule for time and location)
---
UPDATE YOUR ACCOUNT
HOW TO:
Log in at autointerests.com
Click on "My Account"
Click on "Edit"
Update appropriate fields
Click "Save"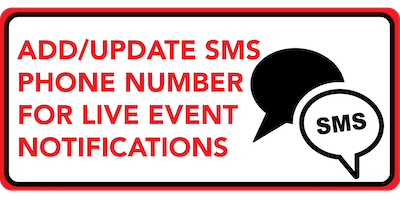 Get live event updates right to your phone!
get text message notifications for each event you've registered for
instant communication for Trackside info - announcements, run group calls to grid, schedule changes, etc.
get your individual schedule sent directly to your phone
Note: messaging and data rates may be charged by your cellular carrier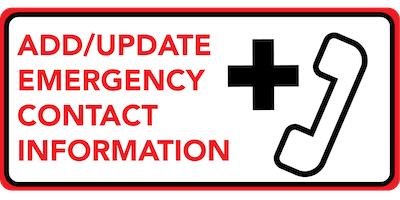 In case of emergency, please enter the name and phone number of your emergency contact.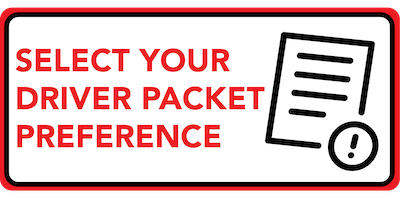 Electronic driver packet, printed, or both? YOU PICK! Choosing electronic will allow you to view your schedule online or on your mobile device. If you select printed, a paper schedule will be given to you during tech inspection/check-in.
Have your own vehicle numbers?
If you have or are bringing your own vehicle numbers, enter it into your vehicle profile in your "Garage".
Need vehicle numbers?
Numbers are required on all vehicles driving on track. Purchase yours in advance here.