Image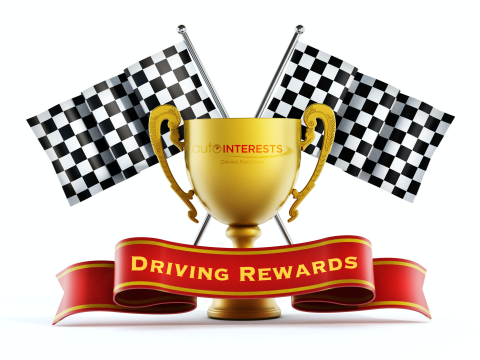 There are no winning positions in HPDE but there are winning behaviors and skills that we will be rewarding!
REWARDS:
Base Prizes (yes, each winner gets ALL of these!)
Bonus Prizes
The below bonus prizes are awarded in addition to the base prizes
Those wearing AutoInterests apparel get a bonus 250 AutoInterests HPDE Points!
Fast Pass holders get an additional bonus 500 AutoInterests HPDE Points!
Any driver who receives all 3 reward types in a season will get a bonus 2,000 AutoInterests HPDE Points!
PROGRAM FORMAT:
Each day of our HPDE program there will be 3 awards available (this is per day, not per event – i.e.- two-day events get double the number of awards available).
Safest Driver – a driver who is consistently cautious, conscientious and exhibits superior competency in safe practices on-track.
Most Improved Driver – demonstrates the most significant improvement in driving skills throughout the day – focus on core smoothness, consistency and technique.
Good Sportsmanship – conducts themselves professionally among other drivers and event staff, embraces feedback, is willing to learn and engages in proper etiquette.
SELECTION PROCESS:
These awards will be granted at the sole discretion of the AutoInterests Driving Rewards selection committee. The selection committee will be comprised of a minimum 3-person committee selected by the owners of AutoInterests. The committee may be comprised of AutoInterests ownership, administrative staff or instructors who will solicit feedback and consider nominations from other staff members, instructors and corner workers.
All event staff and corner workers have the ability to nominate drivers to be considered by the committee for rewards. We actively collect and document information and occurrences during every event. This information, nominations and other feedback will be evaluated by the selection committee at each event and rewards granted based on committee vote.
Winners will be announced sometime during the afternoon, or at the end of each day once the track goes cold. Winners MUST BE PRESENT at award ceremony to win physical prizes! If winner is not present, all awards that can be distributed electronically (HPDE Points, copies of gift certificates, etc.) will be provided to the winner electronically.  Any physical awards/prizes will be distributed via random drawing if winner is not present.  No prizes will be shipped.
ELIGIBILITY:
Drivers must remain in "good standing" throughout the duration of the event – they may not receive any "strikes" as defined in our event rules.
Drivers can be selected from any run group – Novice, Intermediate or Advanced.
RULES:
Each driver is eligible for each type of reward only once per season. So, a driver can receive up to 3 rewards per season but not each individual one more than once
Each driver is eligible for only one award per event (event is defined as contiguous days)
There is no dispute process: selections made by the committee are final and may not be contested
Drivers who are not current on the terms of any AutoInterests payment plans will be disqualified
Drivers who wear AutoInterests apparel (logoed hat, shirt, hoodie or jacket) will be eligible for bonus rewards as outlined above
Fast Pass holders are eligible for bonus reward amounts as outlined above
Rewards may not be redeemed against any past orders and may not be combined with any other promotional offers when redeemed
All reward recipients must have a valid, paid registration for the event where award is given; comped spots or transfer/rollover registrations are not eligible for rewards
AutoInterests staff and instructors are not eligible to receive rewards through this program regardless of whether they are working at a particular event or not
Employees of corporate partners and event sponsors are not eligible for rewards
All rewards are non-transferrable, have no cash value and may not be re-sold
AutoInterests HPDE points awarded expire 1 year from the date they are issued and may not be used toward the purchase of additional gift certificates, they can only be redeemed for coupons toward future HPDE event registration purchases