Gates open at 7:00am. Absolutely no camping is permitted, all participants must leave by 6:00pm!
Track Address:
Putnam Park Road Course
5251 S. County Road 550 E.
Mount Meridian, IN 46135
Track Map: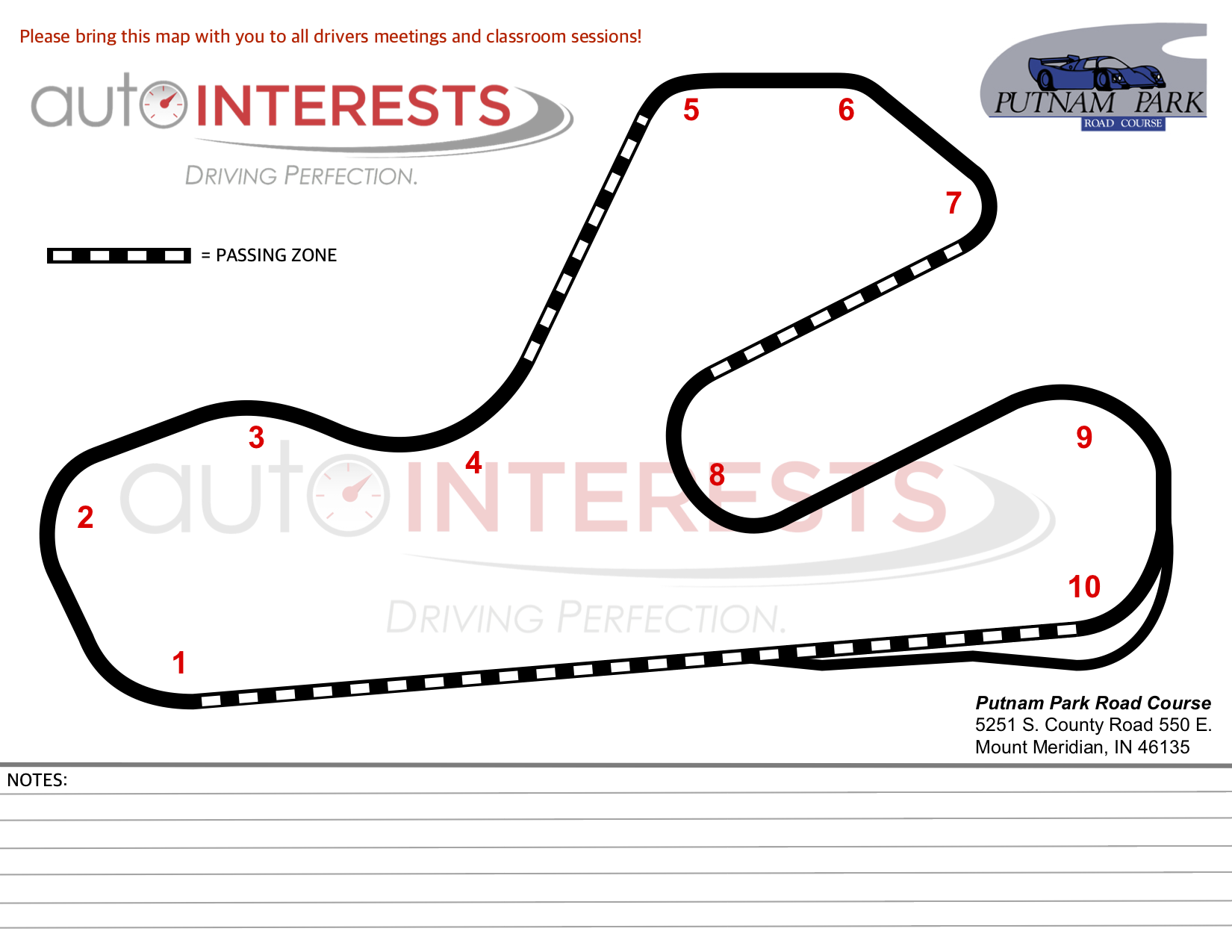 Garage Rentals:
Check this page for event specific links to garage rentals.
Hotels:
Official Hotel:
Holiday Inn Express
1017 N Main St.
Cloverdale, IN 46120
765-795-5050
AutoInterests Rate:
109.99/night
includes breakfast
**MUST BOOK 30 DAYS PRIOR TO EVENT!**
JULY EVENT: (cutoff deadline June 19th)
AUGUST EVENT: (cutoff deadline July 16th)
Camping:
There is absolutely NO onsite camping or overnight stay permitted at Putnam Park.  Please visit their website for nearby hotel and campground suggestions.